Minnie Mouse Nursery Decor
Minnie Mouse Nursery Decor for Babies is a great choice for Disney fans expecting a baby girl.
In our house, nothing beats Disney. We love everything about it!
Can't you just imagine the Magic of Disney and everyone's favorite girl mouse transforming your little Mini Mouseketeer's nursery into a Disney delight!
Minnie Mouse is the feminine counterpart to everyone's most beloved Mickey, and the perfectly adorable and girly theme for your baby girl's room.
The only thing I think could be more awesome, would be if parents of twins ( a boy and a girl ) were to combine Mickey crib bedding for him and a Minnie Mouse crib bedding
set for her… Oh it would be Mouse Heaven!
Okay, so I get a little carried away with Minnie – but… I really do love her! So what kind of Minnie Mouse Baby Room Decor is available? Quite a bit actually. From Minnie Mouse Crib Bedding, to Minnie Mouse wall decor and pillows and you could even decorate your baby's bathroom in full out Minnie
!
With the baby's crib bedding being a huge part of the overall look in the Minnie Mouse nursery that is probably the best place to start when choosing which Minnie Mouse Nursery Theme you want for your baby girl. There are several different looks you can go with,
My personal favorite crib set is called "Polkadots" by Nojo Designs and it is made with a soft gray and white polkadot design with pink accents. Cute, but not overdone. The large circle polkadots are a great crossover from a nice simple geometric pattern and the adorable Miss Minnie we all have loved for decades.
This Polkadots Crib bedding is a 4-piece set that comes with the essentials for your new Minnie Mouse nursery theme. There is a quilt, crib sheet, the flat crib skirt and the coordinating diaper stacker. It accommodates most 52″L x 28″W standard and convertible crib mattresses, and there are some other matching items available including the mobile, crib bumper, the lamp and wall decor.
Is the Polkadots set not quite your Minnie Style? That's fine – there are many more Minnie baby room decor choices. Below you'll see a sample of some of the more popular Minnie Mouse crib sets – you could even mix and match if you like more than one design. Most of the colors in these baby Minnie bedding sets are similar enough in pastels of pink and purple that you could probably get away with it and no one would even know that they weren't part of a matched set.
Minnie Mouse Room Decor – Crib Bedding Sets
Classic Minnie Mouse Crib Bedding in Red/White and Black
Disney Red Minnie Mouse 4 Pc Crib Bedding Set (Bumper)
&
Disney Red Minnie Mouse 4 Pc Crib Bedding Set
You can't help but love the vintage look of the classic Red, White and Black Minnie Mouse crib bedding set.
With it's predominantly white with the red and black as bold accents this design really pops!
It is a take on the Classic Mickey or Vintage Mickey Mouse designs that we all knew and loved before Minnie went wild with Pink.
The set includes a standard crib sheet, the quilt, crib bumper and crib skirt.
You can complete the look by adding on the curtains, hamper and diaper bag available on Amazon as well.
Pink Minnie Mouse Crib Bedding Sets
There are six more great pink Minnie Mouse room decor designs to choose from below.
5pc Disney Minnie Mouse Crib Bedding, Mobile & Blanket Set
4pc Standard Crib Set- Minnie Mouse/ Crowns
Disney Baby Minnie Mouse All About Bows 4 Piece Crib Bedding
Disney Minnie Mouse 3Pc Crib Bedding Comforter, Sheet, Skirt
Disney Minnie Mouse Happy Day 3-piece Crib Bedding Set
Disney Minnie Bows are Best 4 Piece Crib Bedding Set
&
Find Minnie Mouse Room Decor Wall Art & Pillows
A great resource for Disney Minnie Mouse art work that will look awesome in your baby's nursery or any Disney room theme in your home is Zazzle.com.
Yes, you can get Disney art work just about anywhere, but when you buy from Zazzle you can really make it special by personalizing your own art specifically for your baby girl or that special gift.
Below is just a small sampling of some of the officially licensed Disney designs available, but there are hundreds more to choose from if you want to shop around the Zazzle site a bit.
Minnie Mouse Wall Decor – Posters & Canvas Prints
&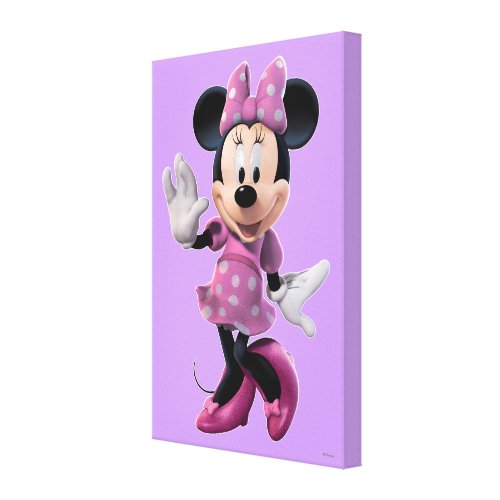 Minnie Mouse 1Canvas Print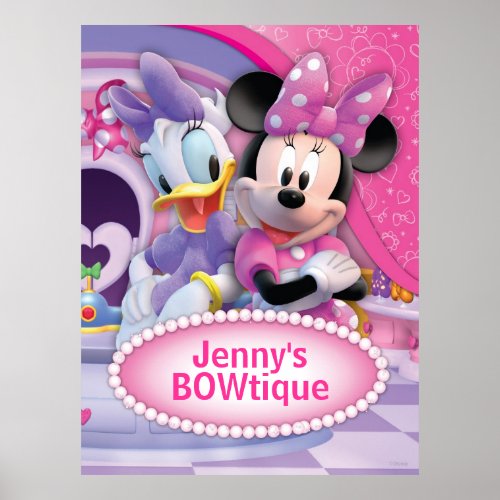 Minnie Mouse and Daisy Customizable Poster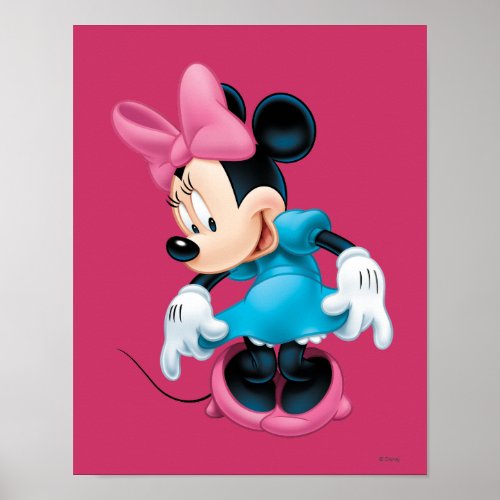 Minnie Mouse 6Poster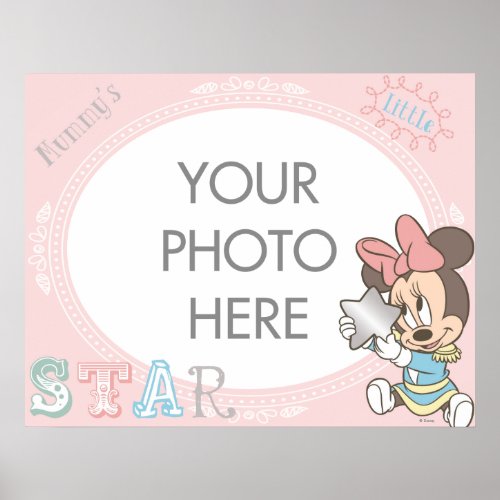 Baby Minnie Customizable Poster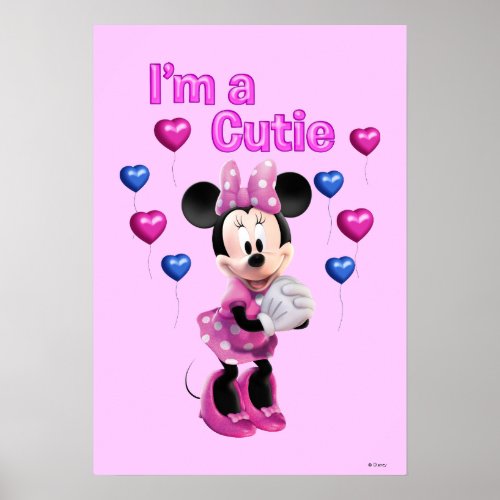 I'm a Cutie Minnie Mouse Poster

Baby Minnie Mouse Poster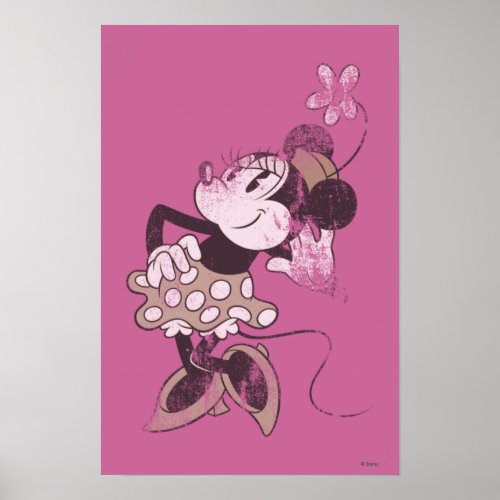 Vintage Minnie Poster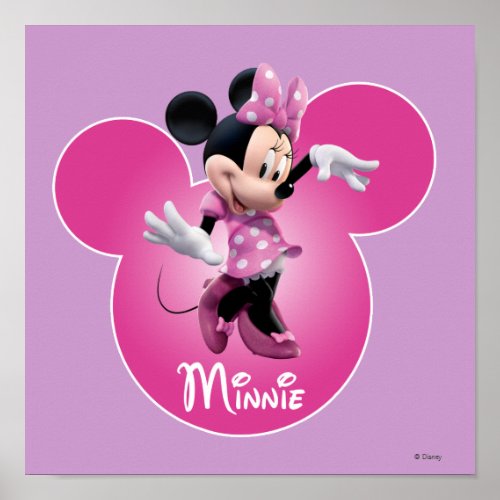 Minnie Mouse Poster

Minnie Mouse 3 Poster

&
Adorable Minnie Mouse Throw Pillows
&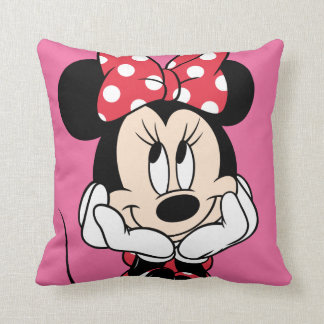 Red & White Minnie 1 Pillow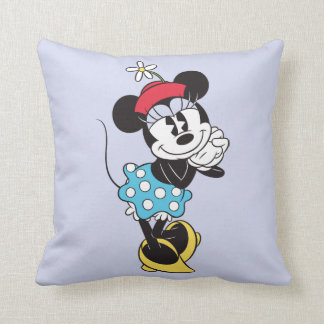 Classic Minnie Mouse 4 Pillow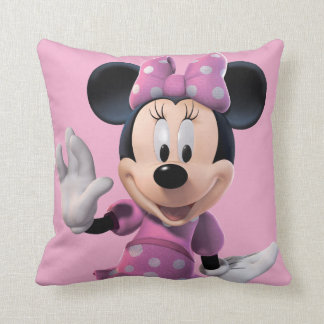 Minnie Mouse 10 Throw Pillows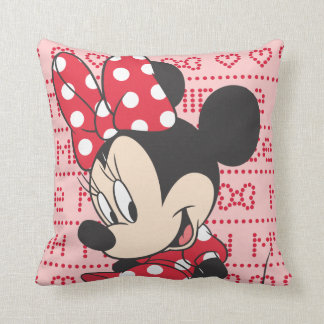 Red & White Minnie 3 Pillow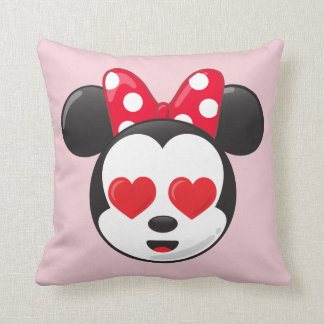 Minnie in LovePillows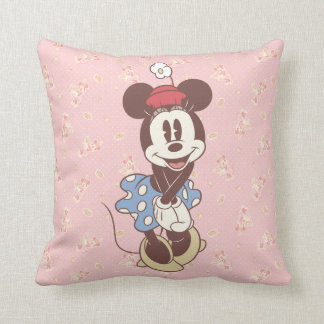 Classic Minnie Mouse 7 Pillows

&
No matter what style your Minnie Mouse nursery is sure to be loved by the little girl in your life. My youngest daughter is a huge fan of Minnie and has been since she first seen her on the Mickey Mouse Clubhouse cartoon. It's a theme that will grow with your baby well into her first decade of life, and quite possibly longer.
Minnie Mouse Baby Gear
The Minnie Mouse room decor for your baby doesn't have to stop in the nursery either. There is just about every baby item available with Minnie Mouse themes. From Play yards to bouncer seats, the list of products you can add to your Minnie theme are almost endless. For the most complete line of gear and clothes we can't recommend any merchant more than Amazon.com – they have it all with customer service that is second to none.


Summary
Article Name
Minnie Mouse Room Decor for Babies
Description
Find the most adorable selections in Minnie Mouse Nursery Decor all in one place. From Crib Bedding Sets to accent Pillows, you'll find the one right for your baby girl.
Author
Publisher Name
Publisher Logo