Best Gifts For New Baby
Finding the Best Gifts for a New Baby can be difficult, especially if you haven't had a baby around in quite some time. Looking at all those adorable baby things can be a little overwhelming, daunting and in some cases downright confusing.
We know there is nothing more adorable, or as exciting as welcoming a new baby! You want everything to be perfect, to surround that sweet new child with love and softness.
Of course, you want to have something special to present to the new parents upon the bundle of joy's arrival.
Whether you're going to the baby shower, or visiting the growing family at the hospital, you want to bring a gift for baby.
We've shopped around for some of the most darling gifts for newborn babies, and compiled a selection of the best gifts you can give a new baby, and of course their parents. You want the highest quality gifts for an infant, so, browse our list and rest assured you will find some great ideas for welcoming that special new baby.
Shown above: Baby Aspen Gift Set with Keepsake Basket Five Little Monkeys available at Amazon.com.
Baby Aspen Occupational Themed Layette Gift Sets
Big Dreamzzz Baby Camo 2-Piece Layette Set in Backpack Gift Box

One of the most adorable newborn baby gift ideas we've seen in a long time, are these oh so sweet layette newborn gift sets that include a themed one-piece infant outfit that could match their parents occupation.
From little firefighters, doctors, and even ballerinas, there is a layette gift set that will have everyone ooohing and aahhing over the most precious little outfits.
Perfect for baby's first photo sessions! Having themed outfits couldn't be cuter on an infant, and even more adorable if Mom or Dad is dressed up too.
These would also look adorable as baby's first Halloween costumes as well.
---
Baby Aspen Layette Set, 3 Count, Doctor Outfit Green

Baby Aspen, Baby Pilot Two-Piece Layette Set, Green

Baby Aspen Sweet Tee 3 Piece Golf Layette Set in Golf Cart Packaging

Baby Aspen, Big Dreamzzz Baby Baseball Three-Piece Layette Set

Baby Aspen Baby Chef 3 Piece Layette in Culinary Gift Box, White

Big Dreamzzz Baby Ballerina Two-Piece Layette Set in Gift Box, Pink

Baby Aspen, Big Dreamzzz Baby Officer, 2-Piece Layette Set, Blue

Baby Aspen Baby-girls Newborn Big Dreamzzz Princess 3 Piece Set

Baby Aspen, Sack and Cap My Little Night Owl Snuggle

Baby Aspen, Baby Firefighter Themed Gift Box

Baby Aspen Big Dreamzzz Baby Nurse Layette Set

Baby Aspen, Big Dreamzzz Baby Handyman 2-Piece Layette Set

Baby Aspen Big Dreamzzz Baby Giftset, Rockstar

Baby Aspen Big Dreamzzz Baby Giftset, Artist Outfit

Baby Aspen Big Dreamzzz Baby Camo Two-Piece Layette Set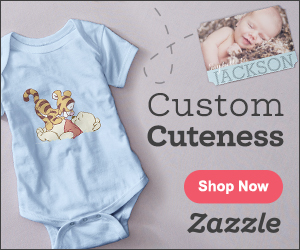 Newborn Baby Gifts – Dolls and Plush
Taggies Developmental Baby Doll

Most of us just can't resist a newborn baby gift of something soft for baby to clutch and snuggle with, and these plush dolls and stuffed favorites are practically irresistible!
One highly acclaimed product is Taggies by Mary Meyer. Soft and safe for newborns, the Taggies dolls, blankets, luvvies and rattles, are highly rated for their developmental benefits for infants and babies.
With soft satin 'taggies' sewn on each toy, babies love to feel the different textures and their size is perfect for little ones to clutch and cuddle.
Below is just a sampling of the amazing selection of the Taggies line of baby toys, if you want to see more just click the word Taggies above or use the handy search bar at the top of this page to search Amazon.com for the one that is perfect for your new baby.
---
Taggies Dazzle Dots Soft Toy, Monkey

Taggies Oodles Owl Plush Chime Ball

Taggies Casey Plush Toy, Cow

Taggies Oodles Owl Character Blanket

Taggies Giraffe Baby Blanket Gray and Purple

Taggies Wheelies Blanket, Airplane Character

Best Books Newborn Babies
Reading to your child is said to be the one of the most important factors in developing a good vocabulary, speech and comprehension at an early age.
Introduce your baby to reading with one of these baby safe Board Book Gift Sets and initiate a lifetime of reading!
Board Book Gift Set/All Fall Down; Clap Hands; Say Goodnight; Tickle

Brown Bear & Friends Board Book Gift Set (Brown Bear and Friends)

Farmer Brown's Barnyard: A Bestselling Board Book Gift Set

Guess How Much I Love You: Deluxe Book and Toy Gift Set

The Eric Carle Mini Library: A Storybook Gift Set

A Baby's Gift – Board Books Goodnight Moon & Runaway Bunny

Winnie the Pooh Picket-Fence Box Set (5 Board Books)

On the Night You Were Born – Board Book

Kiss Good Night: Book and Toy Gift Set (Sam Books)

4-Book Lift-the-Flap Gift Set: Where Is Baby's Mommy?; Daddy and Me; Grandpa and Me, Grandma and Me

Sleep, Little One Board Book & Lullabies From Around the World Cd Set by Kindermusik

2 Sets of Baby Beginnings Board Books (Sesame Street Set + Mickey Mouse and Friends Set) 8 Books

Baby's First Gift Set Farm Friends – 7 Piece Gift Set

Pat the Christmas Bunny Book and Bunny Gift Set

The Eric Carle Library 8 Classic Board Books Boxed Set

For the Baby Who Has Everything….
Sometimes you come into a situation where you want to give a newborn baby gift, but you really have no idea what the parents would like, or what the baby already has.
In these situations, and if you happen to be living at a distance and can't actually go meet the precious new arrival in person, a great way to say welcome is by sending a gift card so that the parents can use it to purchase what they need or wanted and did not get at the baby shower or as a welcome baby gift.
The one place that stocks just about everything and anything you can imagine for babies, is Amazon.com and parents can find everything from specialty clothes or nursery accessories to diapers all in one place.
---
The absolute best gift for a newborn baby is love. They deserve nothing less than to be cuddled, and comforted, held and adored. The best part of this gift? It lasts a lifetime and doesn't cost a thing!
Be Sure to Sign Up for Amazon Mom Program!
The Amazon Mom program is a great way to save every day on baby's necessities! From Diapers to bath care products and even great gear, the Amazon Mom program offers coupons and special savings for Mom's (and Dad's!) and the best part? It's FREE to sign up!!! Click the banner to find out more
Summary
Article Name
Description
Find the Best Gifts for New Baby. Having a hard time choosing a great gift for that new baby in your family or friend's life? We've compiled a great list of suggestions to choose from.
Author
Publisher Name
Publisher Logo